USE THE RIGHT TOOL FOR THE RIGHT JOB
The perfect companion for your toughest terrain hunts, our Wickiup Rain Jacket is 100% waterproof, 100% American-made, and 100% your best investment for a great hunting season.
LEARN MORE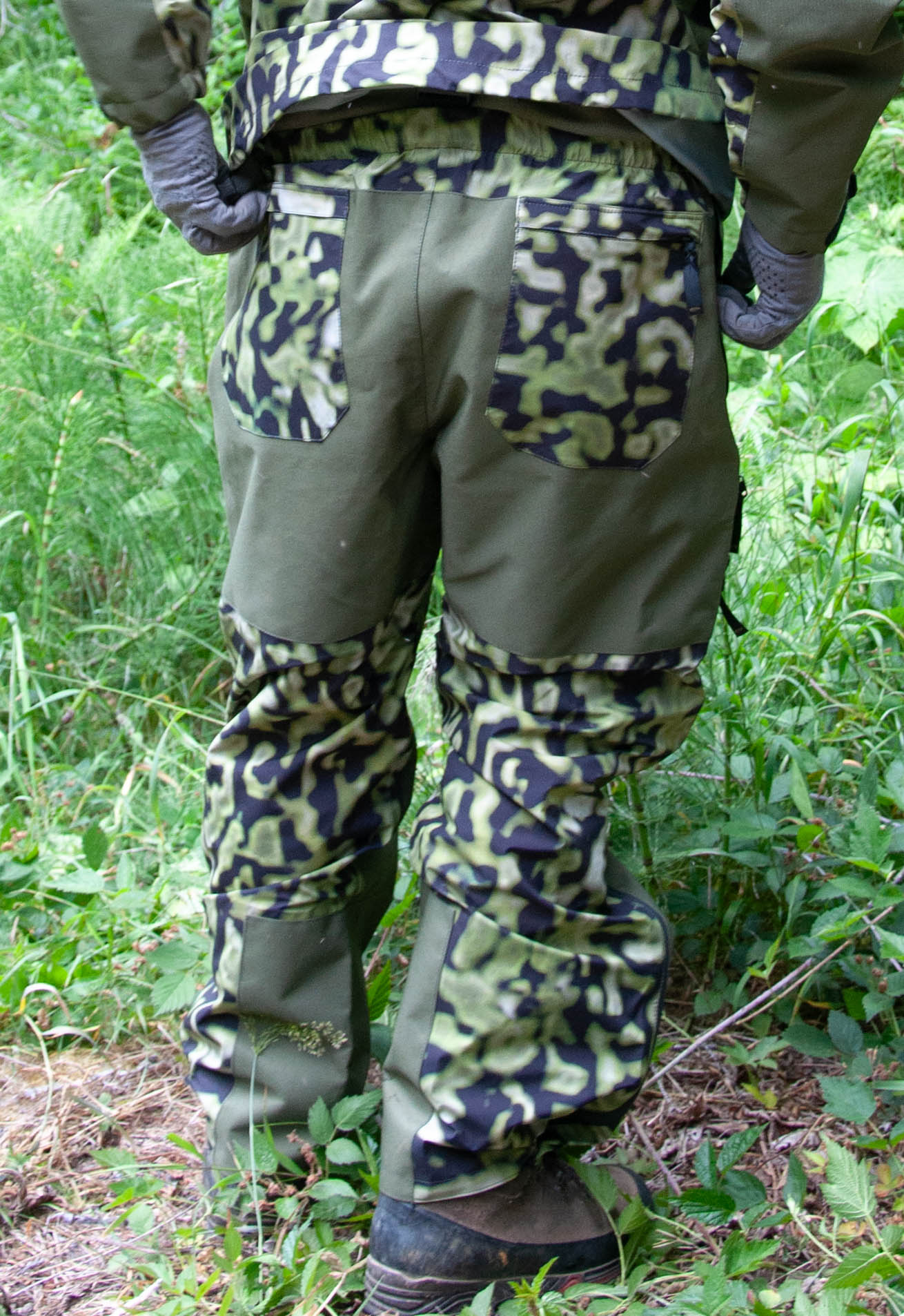 PANTS THAT COVER YOUR ASSETS
Our Wickiup Rain Pant is a waterproof workhorse, keeping you bone dry, whether you're trudging through waist-high sword ferns, or spiny Devil's Club, or even the thorniest of blackberry bushes. And yes, they're 100% Made in USA.
LEARN MORE
A DIFFERENT HUNTING EXPERIENCE
FUNCTIONAL

Our jacket has all the bells and whistles, without actual bells and whistles.

VIEW FEATURES

COMFORTABLE

This jacket was made to move--with you in it. We designed it for you to wear the jacket, not the jacket to wear you.

GET COMFY

DURABLE

Do you like replacing your hunting gear every other year? We sure don't. Our exclusive material is waterproof, bramble-proof, and can last you a decade.

LEARN MORE
SHOP GHOST BULL HUNTING GEAR
Let customers speak for us
Absolutely amazing
Not only is this extremely comfortable and hard to believe that you are wearing rain gear but it keeps you from sweating, So you actually stay dry. This is definitely a must for me.
Excellent
Love this stuff I hunt mostly archery these days, on the coastal ranges of Washington Oregon and Alaska so something that can quick dry and breath is a must, the natural colors to this pattern I really like
New standard
If you've spent any appreciable time in rain gear there is a lot to get right (waterproof, breathability, comfort durability, the list goes on) and then is it quiet it has been done with this gear, there are now no worries when it comes to staying dry, but this system also breathes which i honestly couldn't believe I did everything in this set up while I was in Alaska this yr and stayed dry the whole time which honestly blew my mind, when everyone else was cold and shivering from there gear failing I was able to stay comfortable and dry, late season hunts that used to be based on the rain are now possible here on the coast due to the fact that I won't have to worry about being absolutely soaked and miles away from anything. The gear has ample room for layering I normally wear a large in everything kuiu,Sitka first lite, Origin (5'9" 190-200) but a medium in both pants and jacket was the way to go.